Religion, Spirituality and the Arts
Faculty
Anila Quayyum Agha was born in Lahore, Pakistan. Agha received her BFA from the National College of Arts, Lahore and an MFA from the University of North Texas. Agha's work has been exhibited in multiple international art fairs as well as in over thirty solo shows and fifty group shows. Agha works in a cross disciplinary fashion with mixed media; creating artwork that explores global politics, cultural multiplicity, mass media, and social and gender roles in our current cultural and global scenario. As a result, her artwork is conceptually challenging, producing complicated weaves of thought, artistic action and social experience.
Joseph L. Tucker Edmonds is an Assistant Professor of Religious Studies and Africana Studies at Indiana University's School of Liberal Arts (IUPUI) and a Research Fellow for the Center for the Study of Religion and American Culture. He earned his Bachelor of Arts in Religious Studies and Economics from Brown University, his Master of Divinity from Union Theological Seminary in New York City, and his PhD in Religious Studies from Duke University.
Julia Muney Moore is Director of Public Art for the Arts Council of Indianapolis. She is an arts administrator, curator, educator, and art historian. She has worked professionally since 1986 and has curated, selected, and managed public art projects since 2000. Julia received her B.A. from Bryn Mawr College and her M.A. in Art History from New York University's Institute of Fine Arts, in addition to a M.B.A. from Ball State University.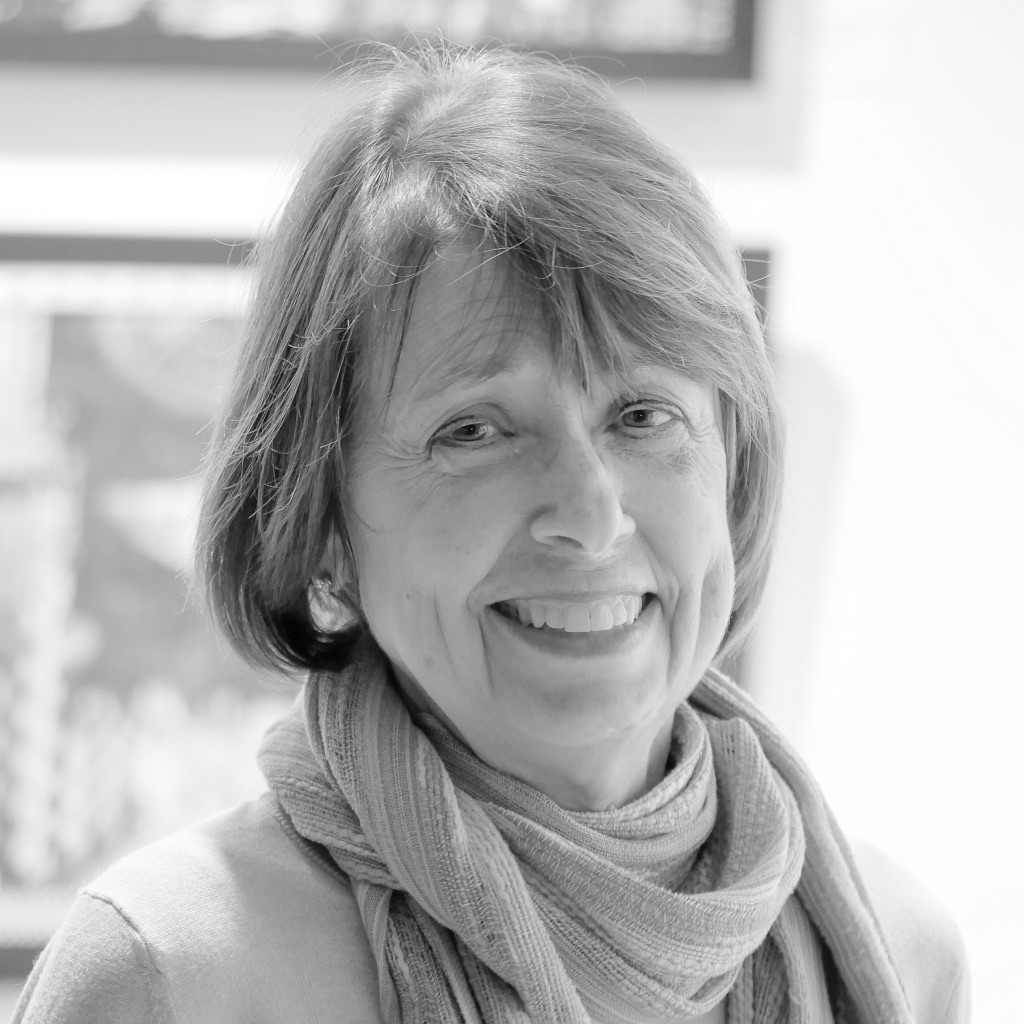 Rabbi Sasso served as Senior Rabbi of Congregation Beth-El Zedeck, Indianapolis from 1977- 2013. Sasso is an author of two books for adults and sixteen award-winning children's books. Rabbi Sasso received her B.A. and M.A. from Temple University and her D.Min from Christian Theological Seminary. She was the first woman ordained from the Reconstructionist Rabbinical College and the first to serve a Conservative congregation. Rabbi Sandy Eisenberg Sasso and her husband, Rabbi Dennis C. Sasso, are the first practicing rabbinical couple in world Jewish history. They are the parents of two children, David and Debbie (Brad) and grandparents of Darwin, Ari and Levi.
Steven Stolen enjoys an active and eclectic life as a singing artist, educator, arts administrator and community leader. He currently serves on the Mayor's Charter School Board and has served in various volunteer roles with a wide variety of community organizations and causes. His professional singing career has taken him from coast to coast including solo performances at Merkin Hall in NYC, the Kennedy Center and the National Symphony and with orchestras all over North America. Locally, Steven is the founder and Resident Artist of his own concert series, Meridian Song Project, now in its 22nsd season presenting free concerts and the well known as host of the popular, eclectic music radio program, STOLEN MOMENTS heard on NPR/WFYI Radio throughout Indiana.
Shari Wagner, Indiana's fifth Poet Laureate (2016-2017), is the author of two books of poems, The Harmonist at Nightfall and Evening Chore. Her third collection, The Farm Wife's Almanac, is scheduled to be released in Spring 2019. She teaches for the Indiana Writers Center and has an M.F.A. in Creative Writing from Indiana University-Bloomington. Her poems have appeared in American Life in Poetry, North American Review, The Writer's Almanac, and Shenandoah.